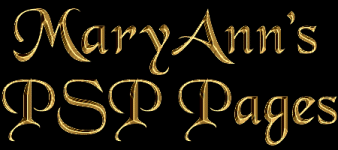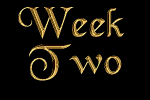 Well, here we are, PSP fans... moving onto Week 2! Our assignments this week included playing with the filters and other deformation tools. Someone in class gave me the idea of using a photo (and although it was tempting to use one of certain in-laws *LOL*) I decided the only fair thing to do was to deform myself! So here goes nothing!

Here's little ol' me, the original pic.

The same thing improved with one sharpening!

Let's head over to the funhouse for a look in those silly mirrors!

And another look! Ewww... call Richard Simmons, quick!

Then a quick visit to Madame LaRue to look into her crystal ball...

And a quick stop in the Freak Show tent! Aaaa! It's a conehead!

You can't get some people to have their eyes checked!

And then they're all the time running you over and squishing you flat!

I thought the wrinkles weren't that bad yet!

Let's just set me in tiles!

Since we can no longer tell who it is, I got carried away with effects!

I feel like I'm hiding from prying eyes in this one!

Well that's one quick way to lose some weight. Somebody hit resize on me, please???

When you maintain the family website, you get all kinds of amateur photography submitted, some of which is barely usable!

I zoomed in on the pic and chose the sign, which had been way to close to the color of the sky, with the smart lasso and color corrected it, gamma correction, I think. Still not great, but much better!
As for sites for pics and graphics... I put a couple on my page last time through... This time, one's a repeat, but the second one is brand new to me!

Anyway, that's about the size of it... 'cept for my sigs, which I finally got around to adding to a week 2 sig page Sunday night!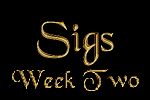 Yadda yadda... Later folks!


Click to go back to the splash page