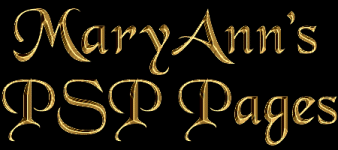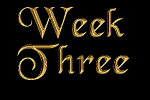 This is tubes and layers week. Last time through class, I got tubes pretty easily, but layers just kept on stumping me! I know the assignment says to develop something with tubes to use as a theme on your page, but I've already got this gold text theme thing going on, so I may just play with tubes and not do the whole page theme thing.... although I have used that same idea on my hubby's site using the airplane tube. I even fiddled with one of the planes, rotated it, and used it to change the animation so that it would fit the theme. (It started out as a different plane... an older bi-plane... didn't match.)

But what I am going to demonstrate on this weeks page is that I finally know how to use the layers tool!!! Woooooo-hoooooo! You have no idea how proud I am of this accomplishment! I was beginning to think I wasn't as smart as I thought I was! *LOL* But now that I have it, I know I'm a genius! *ROTFL* Hardly, but I'm still proud! OK, on with the graphics:

My first layered example happens to be a sig!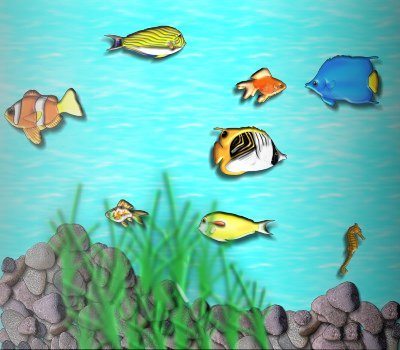 This layers example was created by spray painting the background with a ocean texture, the rocks and fish are tubes on separate layers, one layer of fish was mirrored to get them going the other direction, and the grass was created with bezier lines that were blurred more and duplicated, resized, mirrored, rotated, and pasted, pasted, pasted and drop shadowed! Then I buttonized the whole thing, only in the width direction. Sort of gives it the look of a rounded aquarium. In all, there were 6 layers before I squished it.

Then my daughter wanted one... 6 layers, also... instructions in the sig of the day thread.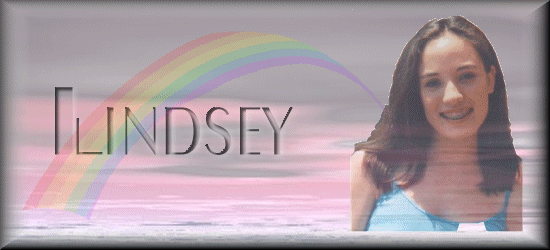 Oh... I've spent the majority of my free time this week searching out new fonts, not new tubes. I downloaded several that I liked last time through. If I have half a brain about me tonight, I'll try to find some tube URL's and post a couple here. If not, oh well... I never claimed to have half a brain!

Now for my big project for the weekend... along with grad school research, (Anyone seen any really hot articles dealing with dyslexia and technology?) I want to try my hand at designing a tube that somebody might be remotely interested in downloading for themselves! Wish me luck!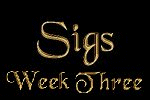 Click to go back to the splash page